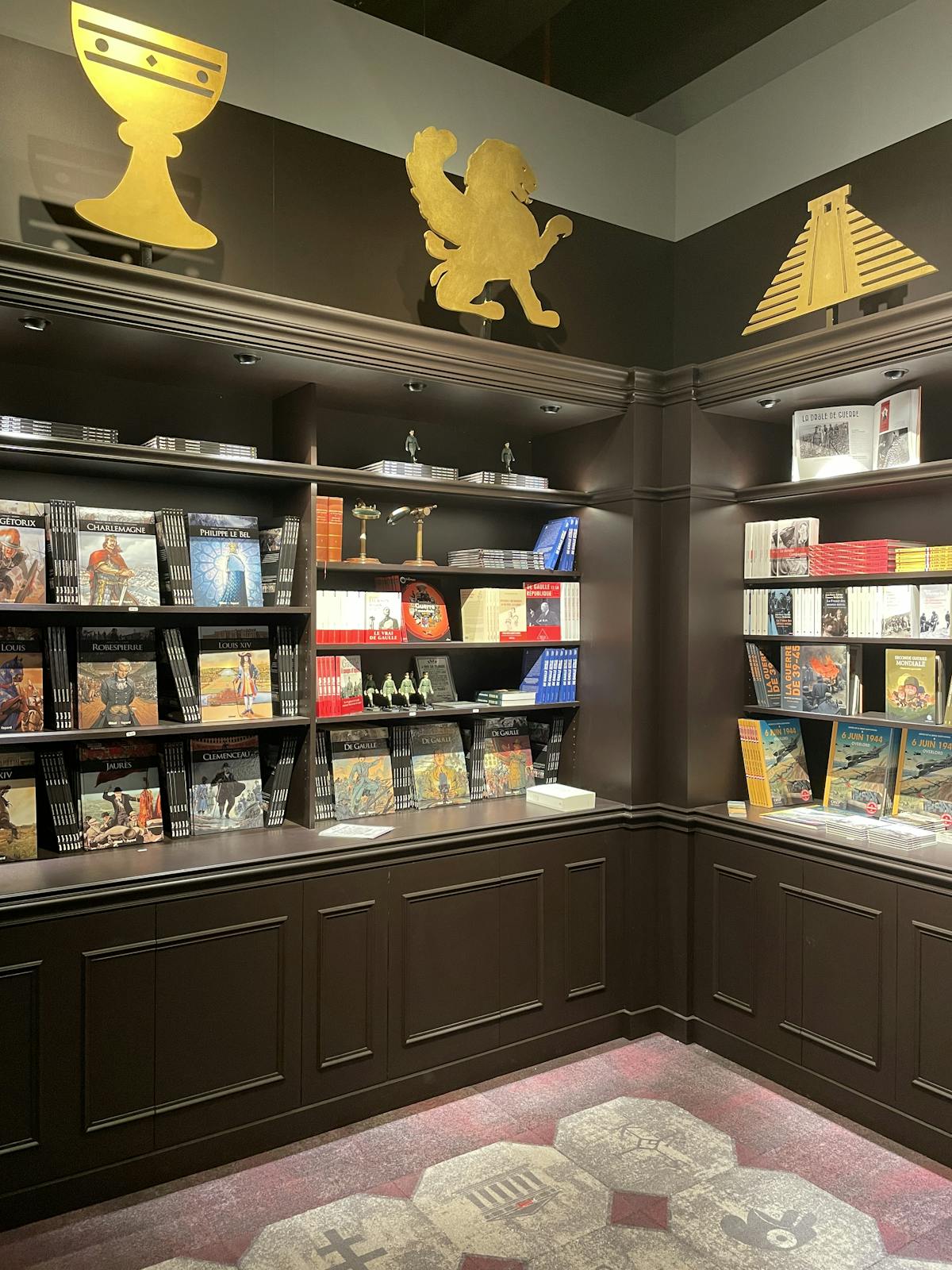 The Shop
The Shop is accessible to all: you don't need a Cité de l'Histoire ticket to come and find treasures.
Keep a souvenir of the City of History! In the Shop, find different items in the colors of the City and different eras of history. Stationery, decoration, games and costumes... for all ages and tastes!
History comes to your home and enhances your daily life thanks to a selection of objects related to the shows of the City. For the more curious, the nearby Bookshop offers a wide selection of historical works and academic essays.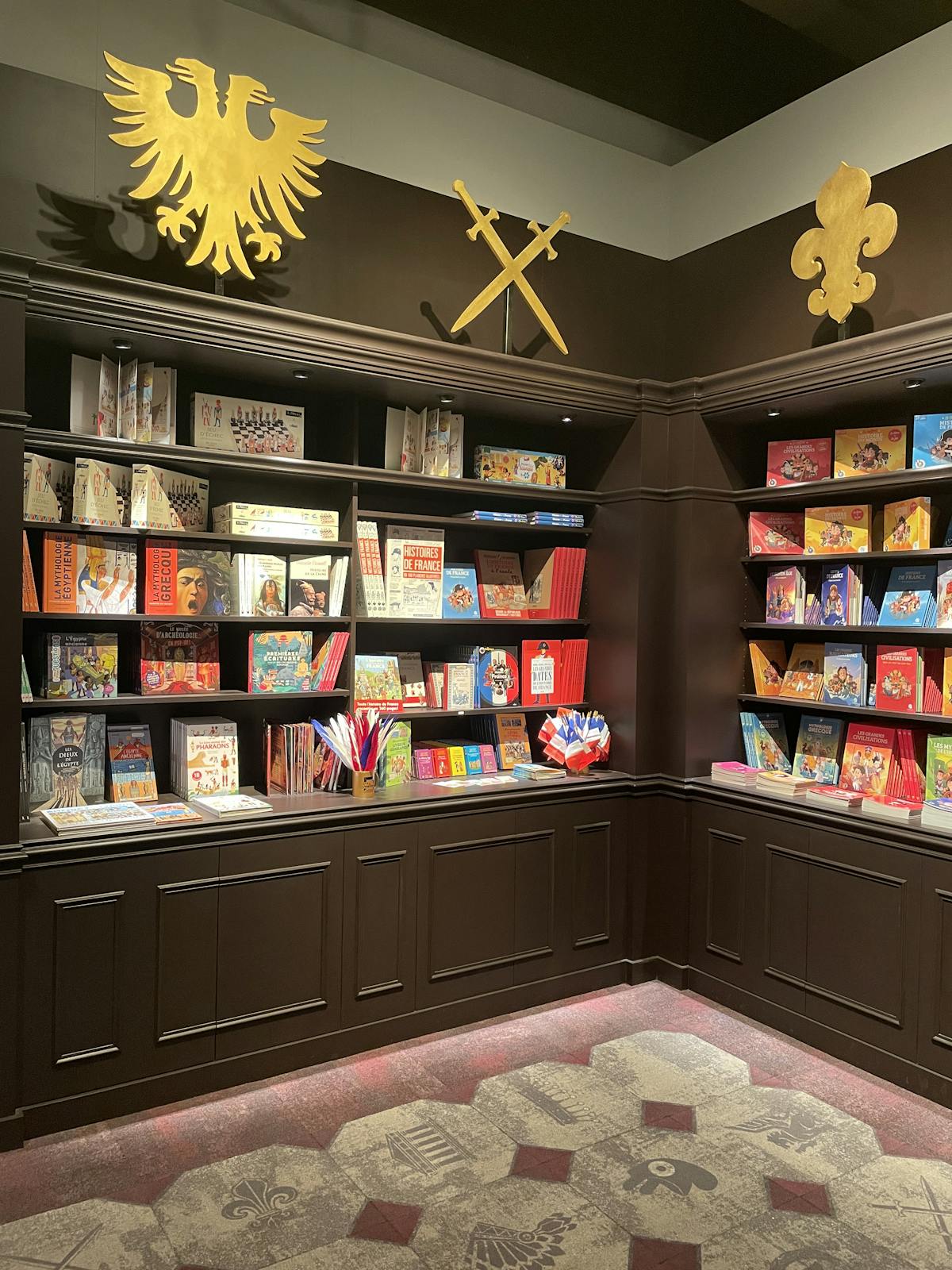 Spend your day at the Cité de l'Histoire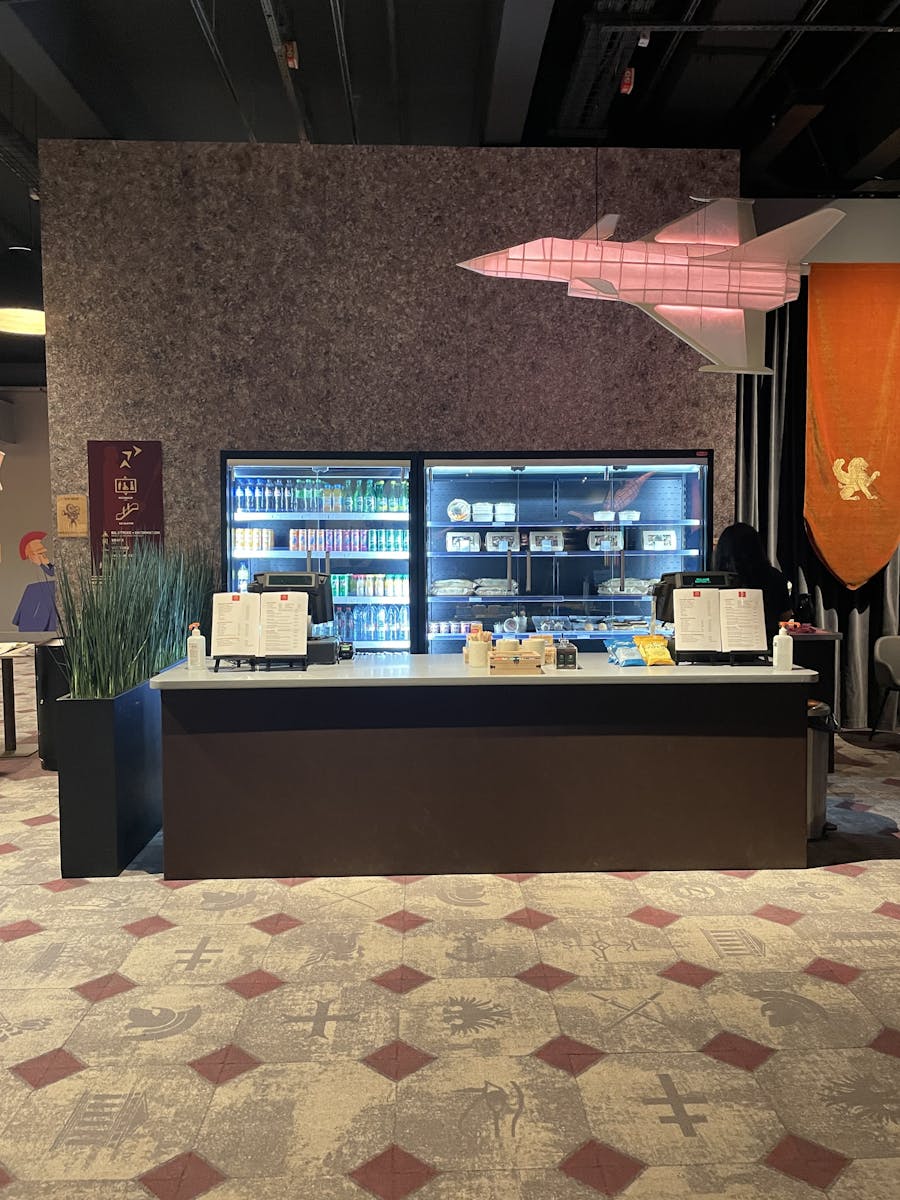 For lunch or a break between two activities, the Restaurant of la Cité de l'Histoire welcomes visitors as well as the people passing through.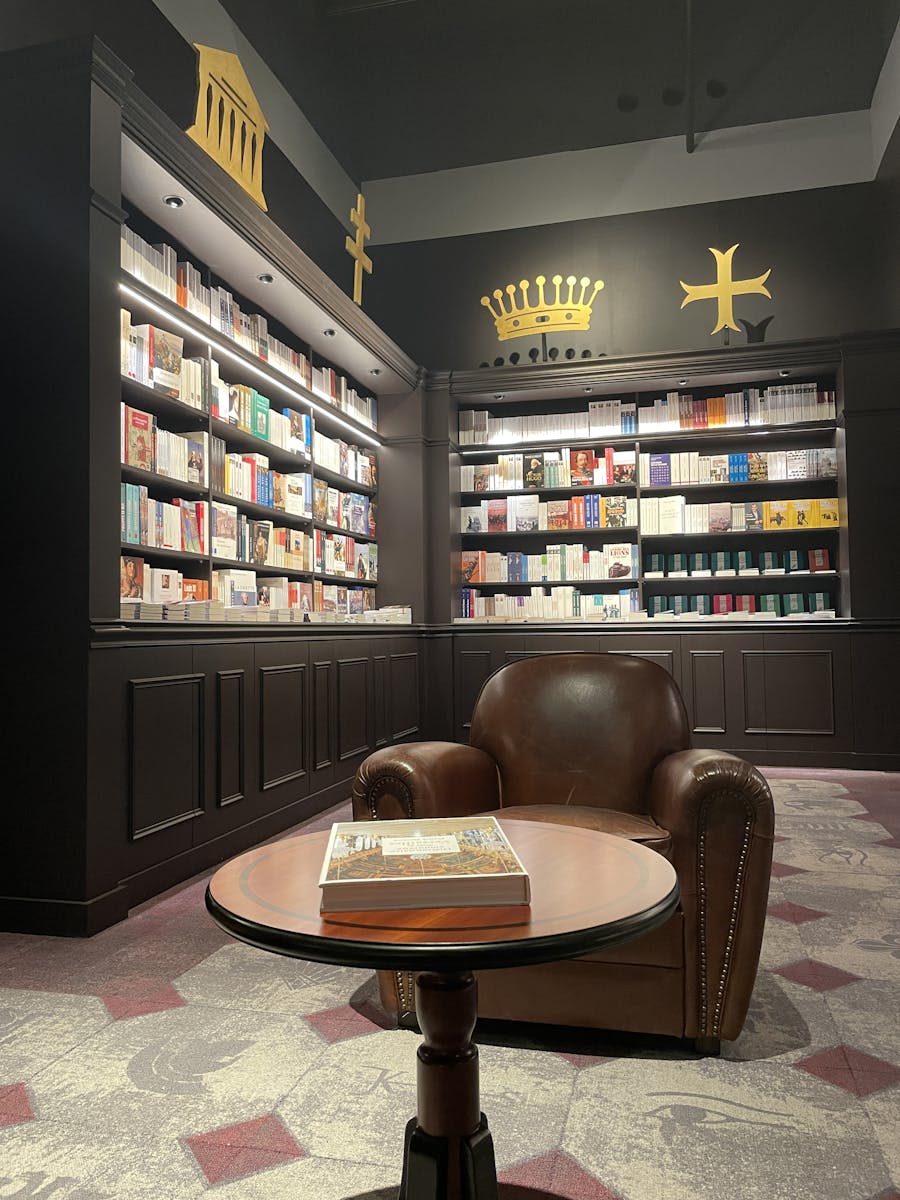 Within the Cité de l'Histoire, the Bookshop and its large shelves invite the curious to discover many works of historians.