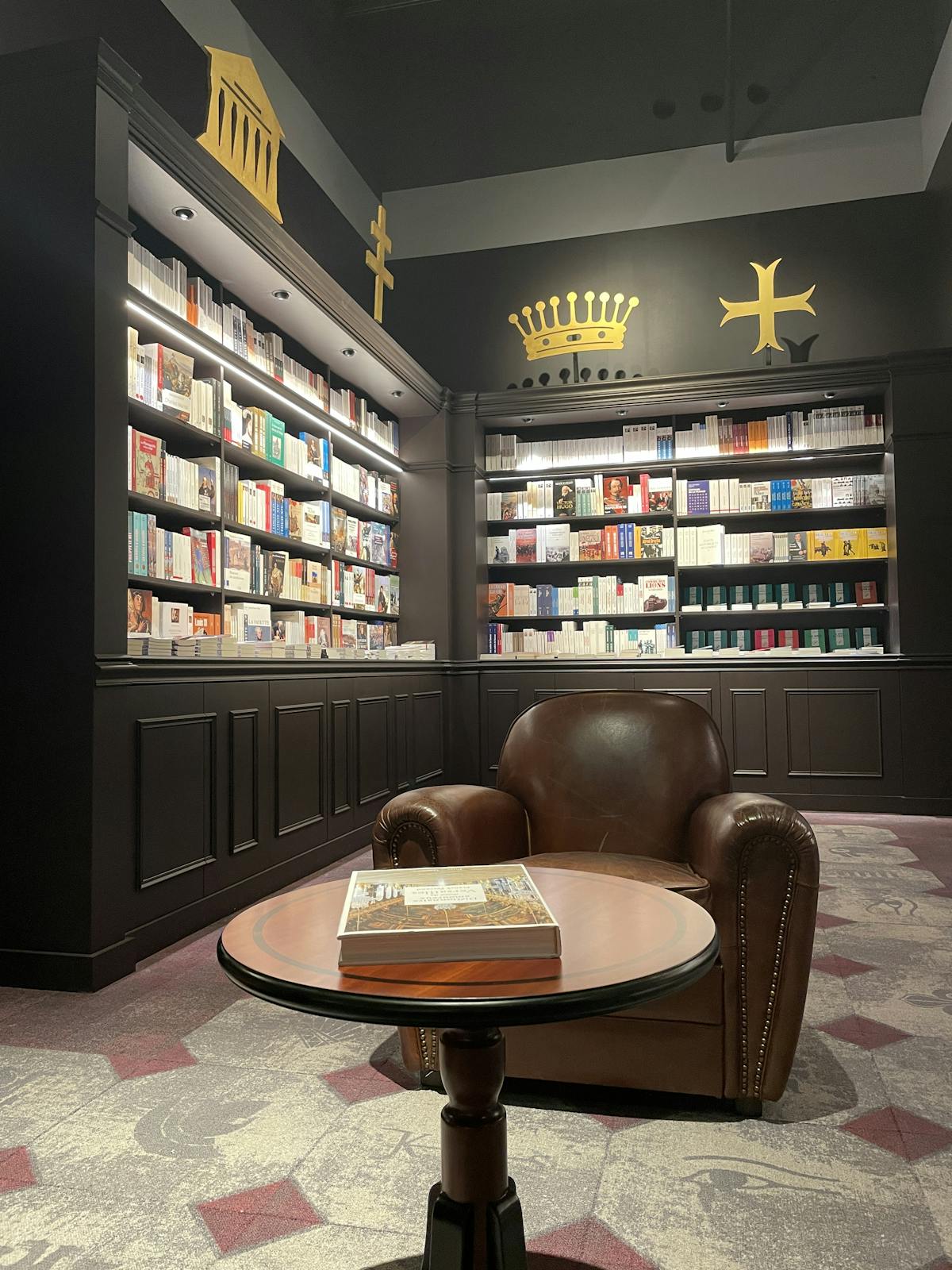 Time travel while reading...
The Bookshop
The Bookshop is accessible to all: you don't need a Cité de l'Histoire entrance ticket to do your shopping.
Within the City of History, the Bookshop, with its large shelves, invites the curious to discover many works of historians. Stroll among the shelves, have fun recognizing the names you have met in the shows, or those of historians and researchers you know.
Choose to continue your discovery of history by getting a historical essay or story about your favorite time!
The best of the discipline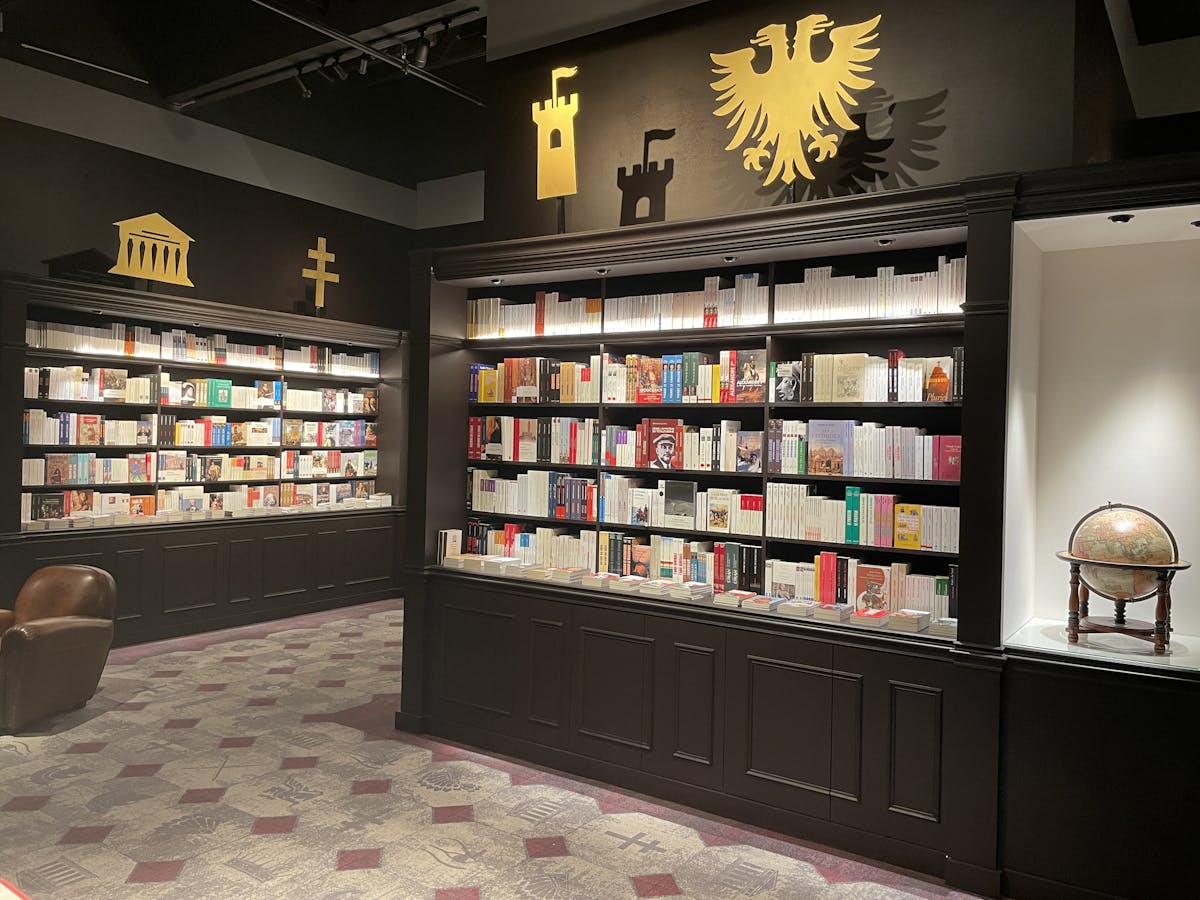 Schedules of the Bookshop
Spend your day at the Cité de l'Histoire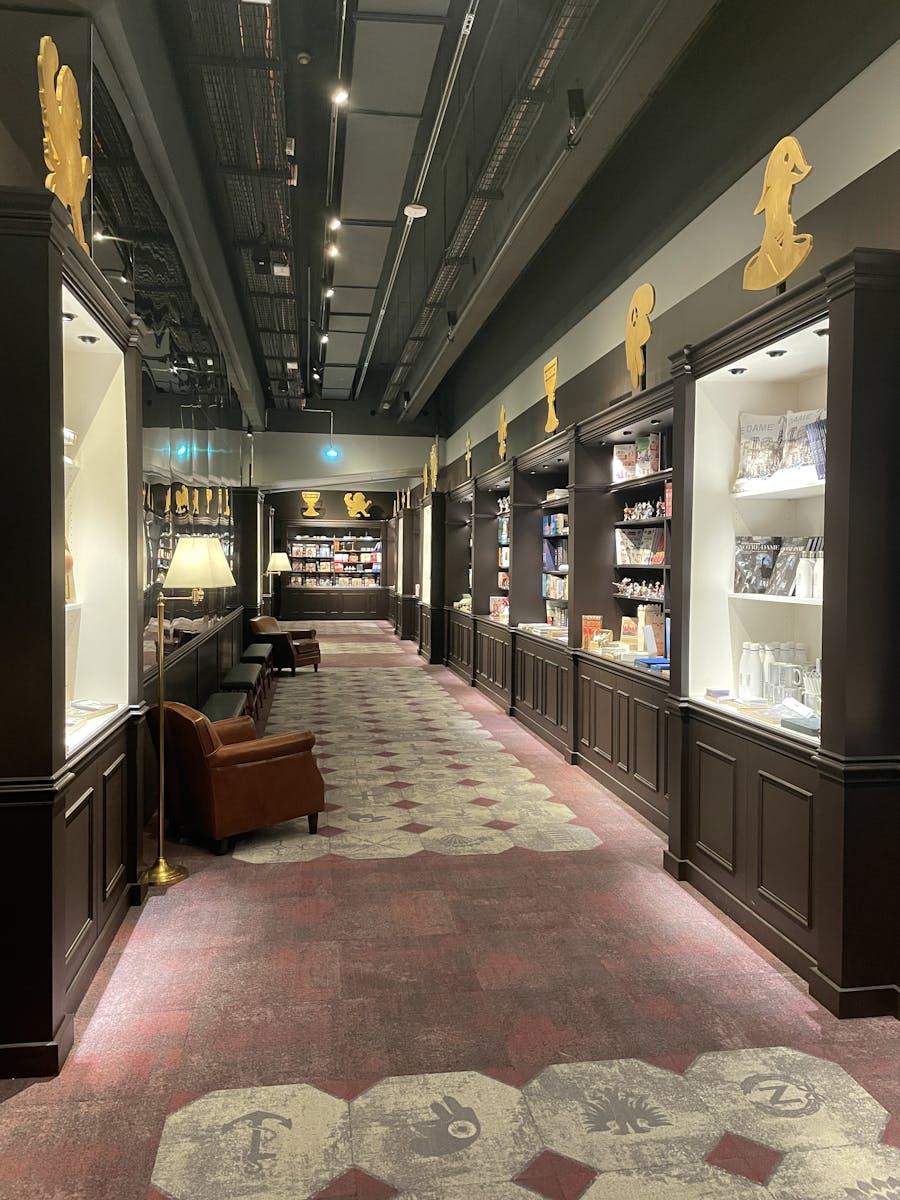 Keep a souvenir of the Cité de l'Histoire! In the Shop, find different items in the colors of the City and different eras of history.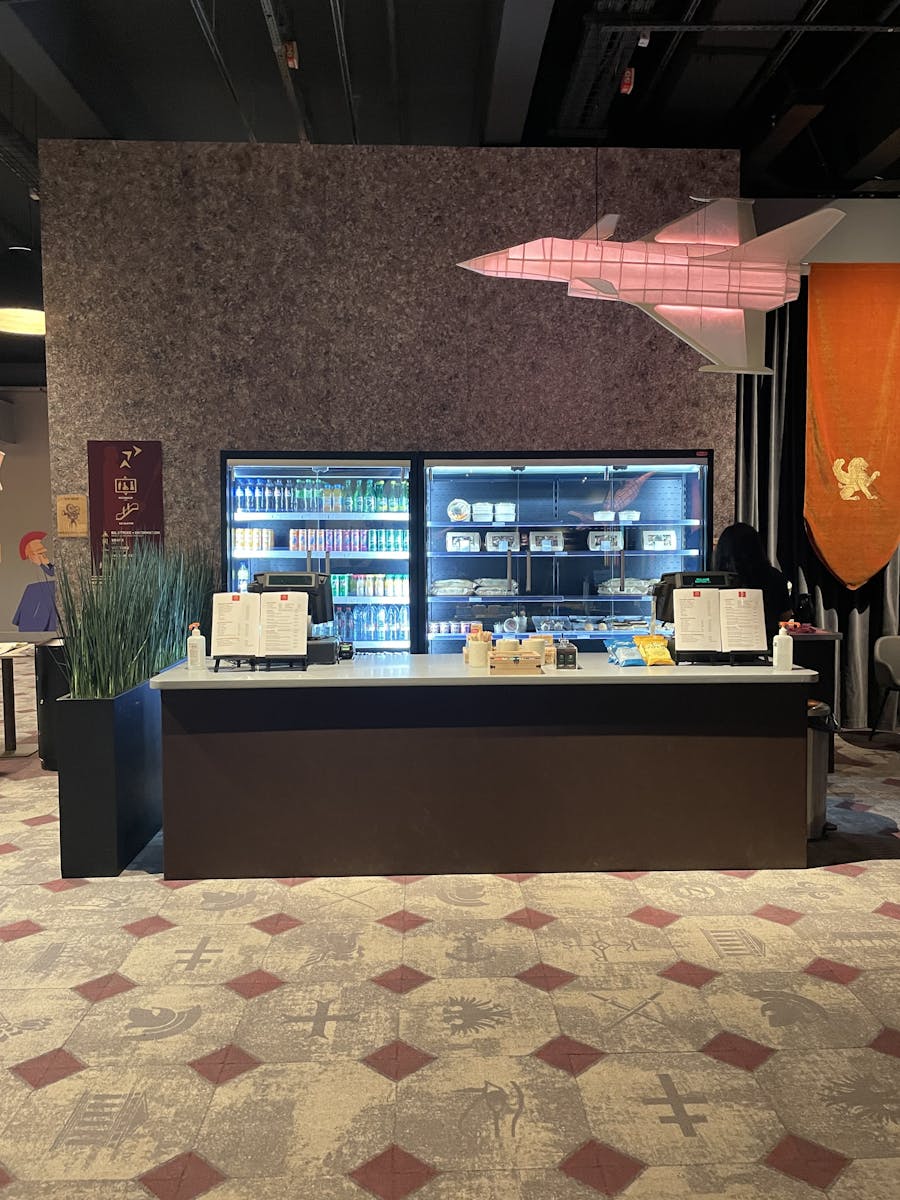 For lunch or a break between two activities, the Restaurant welcomes visitors to the Cité de l'Histoire as well as visitors passing through.