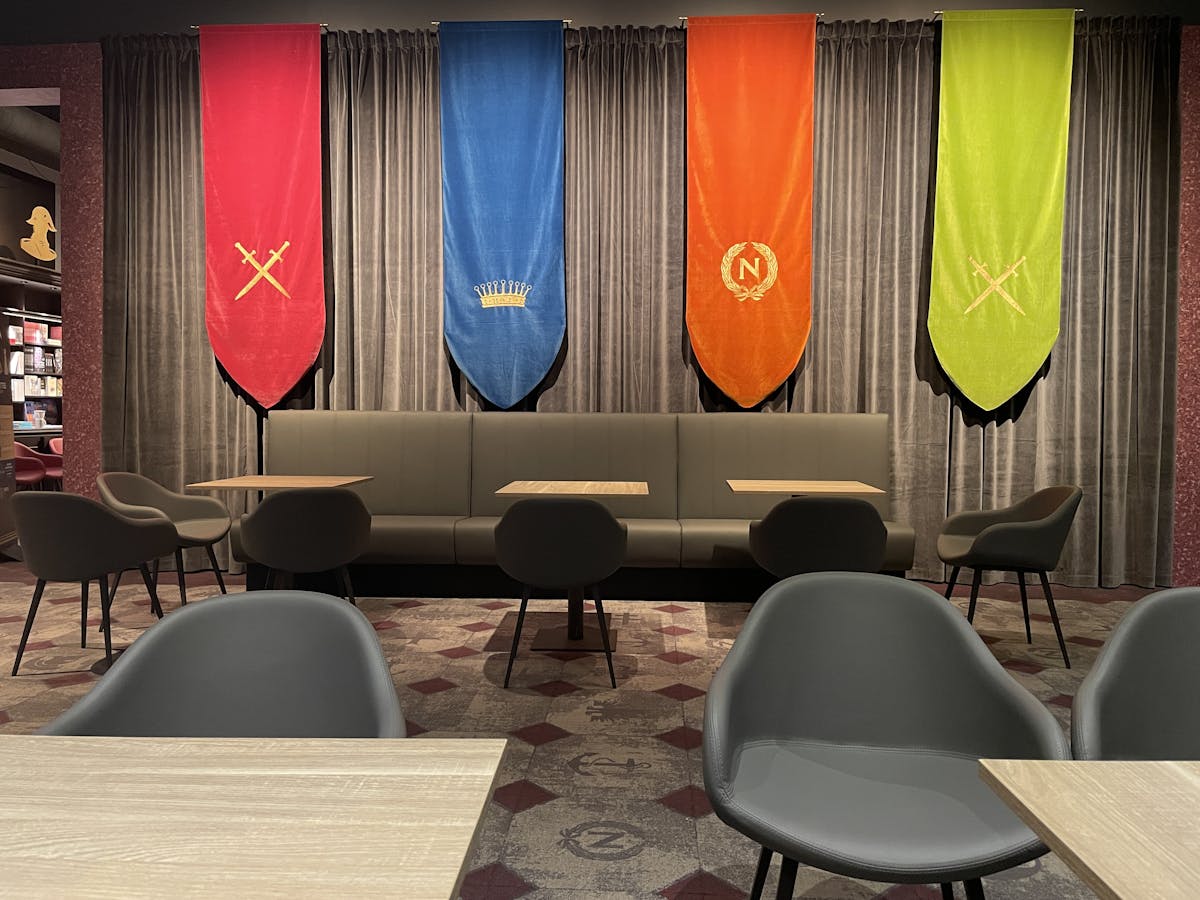 A break at the heart of history
The Restaurant
The Restaurant of the Cité de l'Histoire is the ideal place to recover from your emotions, to discuss with family or friends what you like best about the immersive tour, or to discover the great scenes of French history thanks to the projections on the walls.
The Restaurant is accessible to all: no need for a Cité de l'Histoire ticket to come and take a gourmet break. At the heart of La Défense, it is a pleasant and warm dining area, with sceneries inspired by history.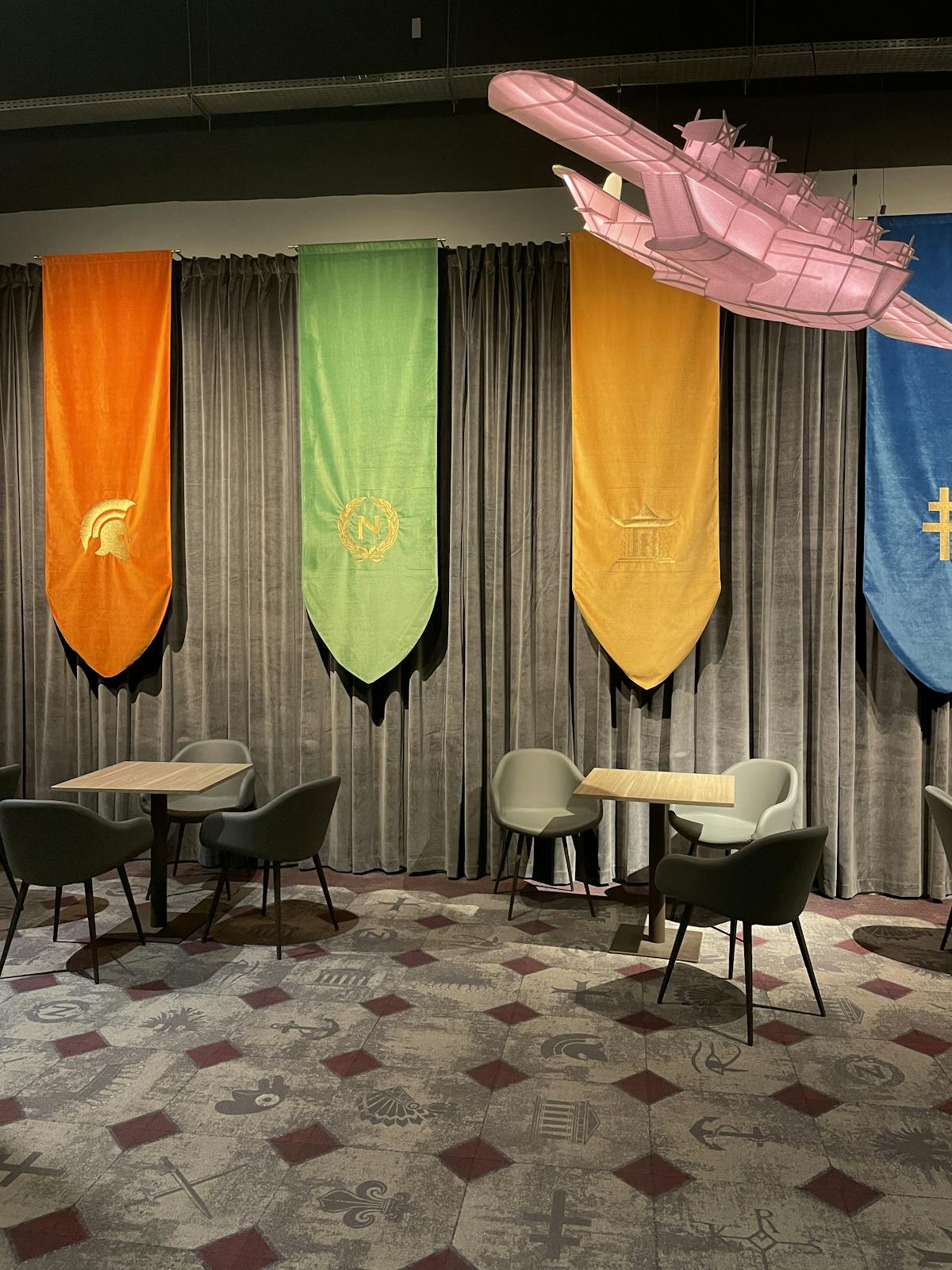 Spend your day at the Cité de l'Histoire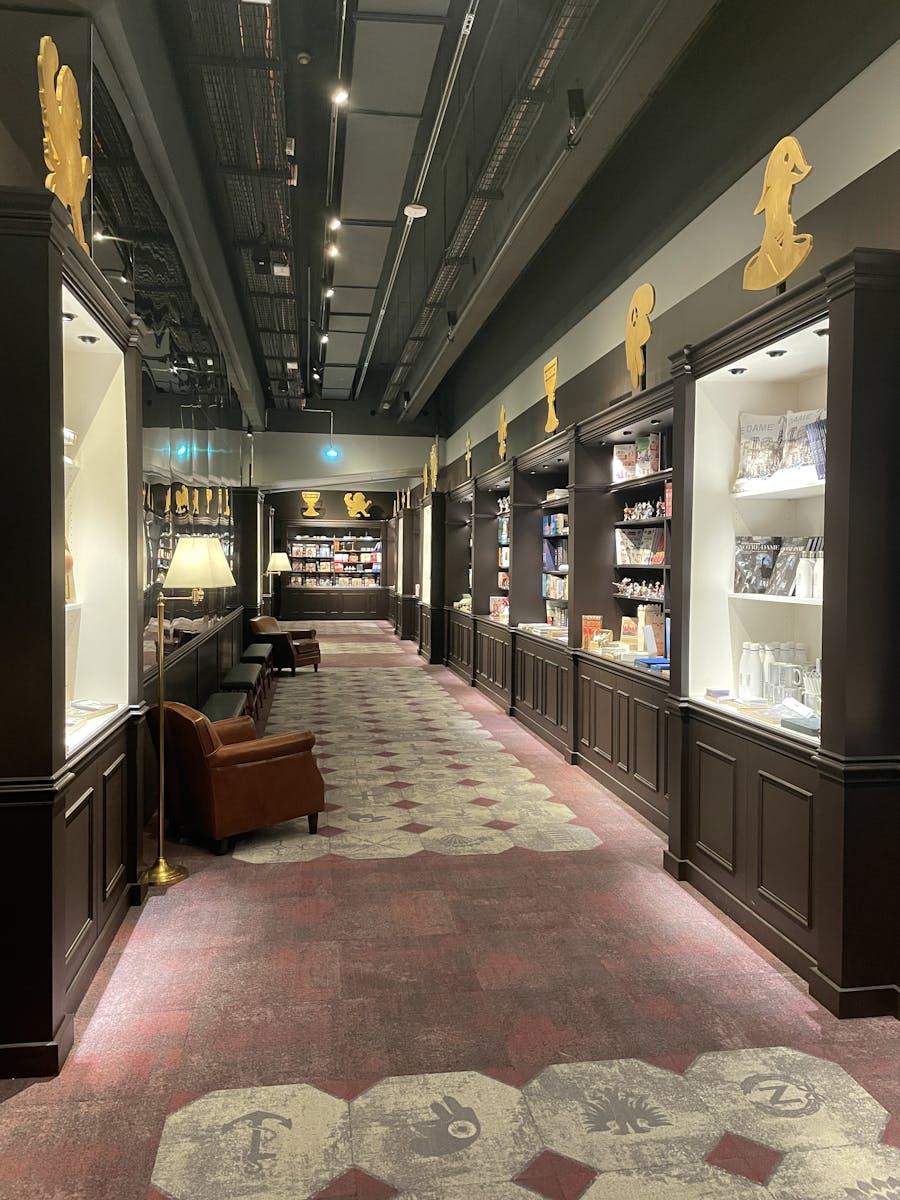 Keep a souvenir of the Cité de l'Histoire! In the Shop, find different items in the colors of the City and different eras of history.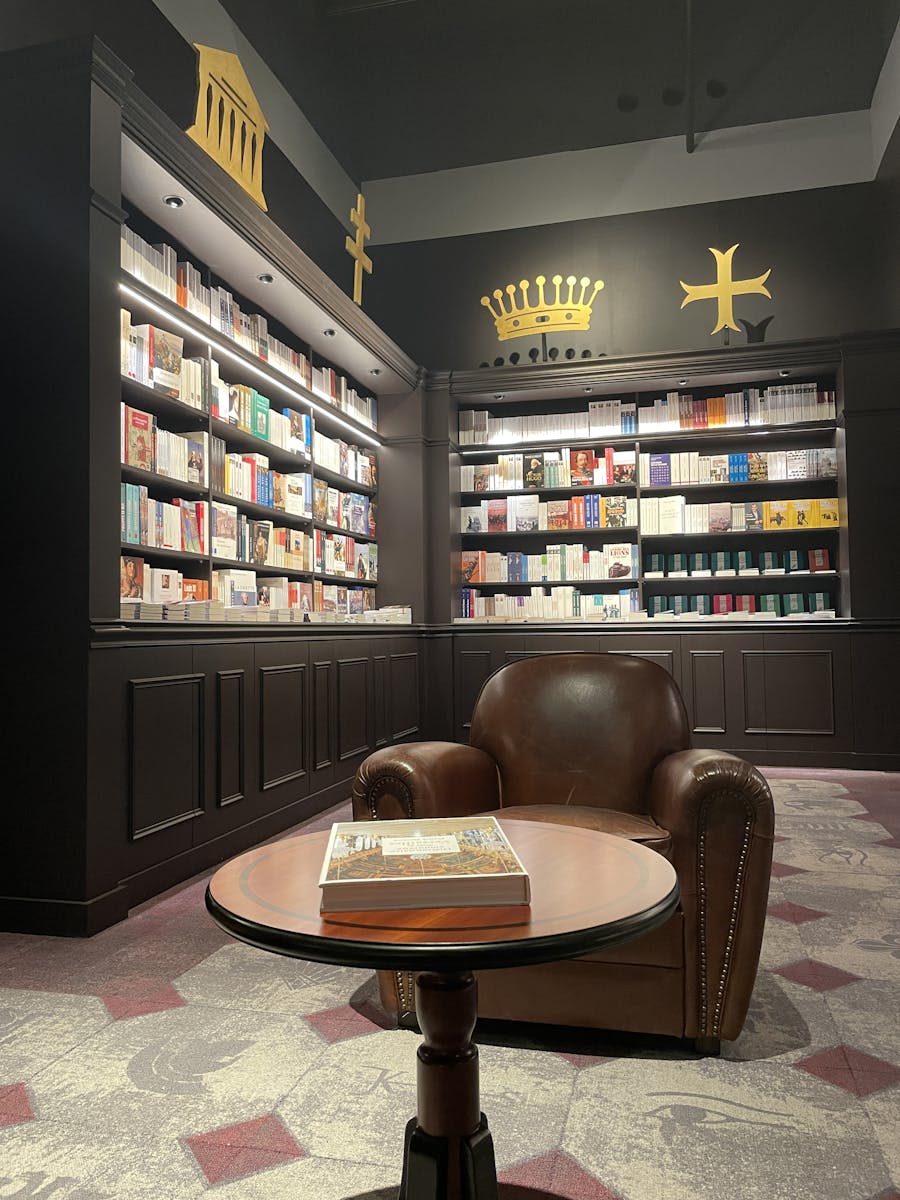 Within the Cité de l'Histoire, the Bookshop and its large shelves invite the curious to discover many works of historians.